News Articles
June 23, 2022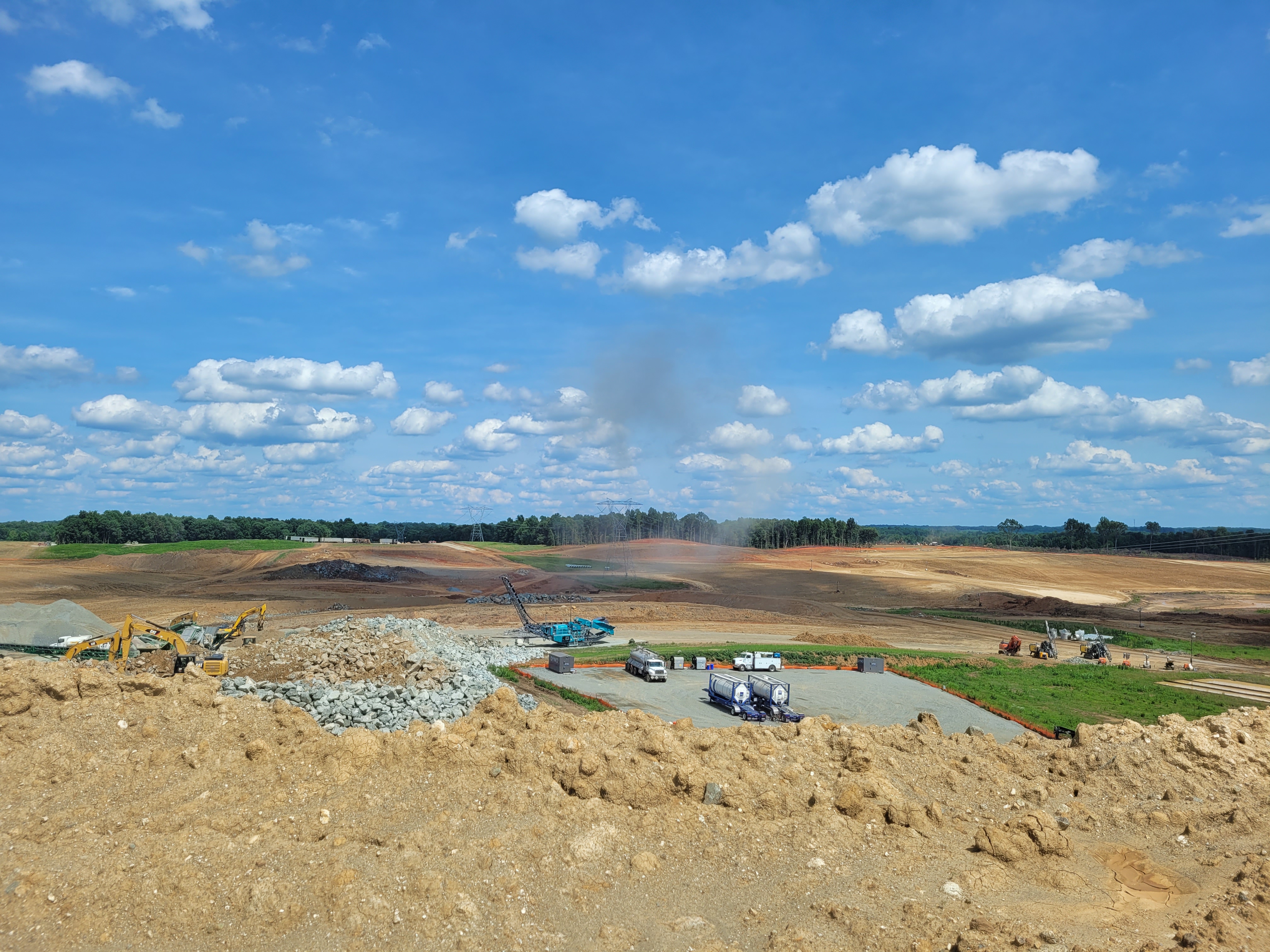 More work is being done at the Greensboro Randolph mega-site that will soon be home to the Toyota manufacturing plant.
The progress is a welcome sight for Randolph County's President of Economic Development Kevin Franklin.
"As I pulled up here this afternoon and I see that nice beautiful building pad out there, that's a little bit better than the last time I saw when I was out there. That's really exciting because that means construction is all right getting ready to go underway," Franklin said.

The $1.2 billion plant will make batteries for electric cars and it will create more than 1,700 jobs.
"They're good quality jobs, they're high paying jobs, they're going to have a good benefits and that allows the individuals in the community to be better off than they were before," Franklin said.
Ben Gaines, the owner of local real estate agency United Properties NC, says the area is also a great place to live.
"There's still great opportunities to buy here and to have privacy and to raise a family," Gaines said.
He says he's heard from a lot of people since the news broke about the mega-site. Some want to buy and others want to sell.
"When the mega-site was first approved we saw an uptick in calls from out-of-state commercial buyers of all sorts. We do have some clients who are selling because of the fear of the mega-site," Gaines said.
He says he's already seen changes around land sales.
"For example, I saw a land listing that an agent has had for several years and the moment the mega-site was approved this land was under contract," Gaines said.
He says demand will likely keep climbing as work continues at the site.
"As we get closer and closer to the day of opening of the mega-site, I think we're certainly going to see a greater demand," Gaines said.
Source: wfmy News2
---
June 6, 2022
The planned Toyota Battery Manufacturing N.C. electric-battery manufacturing plant in the Greensboro-Randolph County megasite has been selected as the nation's top manufacturing project for 2021 by Area Development magazine.

Toyota has pledged to create 1,750 jobs at the plant where it will build lithium batteries for hybrid and electric vehicles. It has committed to at least $1.29 billion in capital investments.

The magazine also selected Apple's $1 billion investment in Wake County, bringing in 3,000 jobs, as the nation's non-manufacturing project for 2021.
North Carolina also was chosen with Tennessee to receive the magazine's inaugural 2022 Platinum Shovel awards, which recognizes states that went beyond the gold standard for investment and job creation.

North Carolina has received the magazine's previously highest honor, the Gold Shovel award, in 2018 and 2021, as well as Silver Shovel awards in 2009, 2011 through 2017, 2019 and 2020.

The overall award initiative honors state economic development agencies and their achievements in job creation and economic impact through policies and processes that attract and develop new and existing businesses.
Source: Winston-Salem Journal
---