Automotive & Aerospace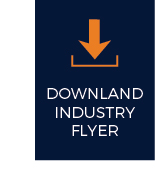 For our business leaders in Automotive, Aerospace and Aviation, Randolph County is an area rich with opportunity. In addition to benefits like an 1,825-acre KPMG-certified megasite and the 2nd largest interstate highway system in the nation, our region offers exactly the kind of resources and spirit that make it easy for a business to thrive. Within a 50-mile radius, the labor force is approximately 1 million with 9,000 employed in the Automotive, Aerospace and Aviation sectors. Rail-served sites allow for convenient transportation solutions. In addition to free, customized training from top-ranked community colleges, Apprenticeship Randolph offers high school juniors and seniors skills and experience through on-the-job training. One of the greatest competitive advantages of building your business in Randolph County — our people. A strong work ethic and sense of partnership runs through our community. At the Randolph County Economic Development Corporation, we work to be your greatest ally as you put down roots here. In addition to our central, opportunity-rich location, you've got an entire community rooting for you and the RCEDC as your guide, your partner and your problem-solver.
WE'RE YOUR GUIDE, YOUR PARTNER, YOUR PROBLEM SOLVER.
An entire community rooting for your success — that's powerful, and it's what you'll find in Randolph County, NC. Our successful, innovative and committed leaders will help you leverage every opportunity our area has to offer. It is by design that we work to be your greatest ally as you put down roots here. We care about your organization and its impact for Randolph County. Whether you need help getting permitted, finding the best possible location or strategizing an expansion, you can count on the RCEDC to be there.
Our central location on the East Coast
makes Randolph County the place to
LAND YOUR BUSINESS.
Strategic location, centrally located between New York and Miami, and between Washington D.C.
and Atlanta, providing easy access to more than 170 million consumers in the U.S. and Canada
2nd largest interstate highway system in the nation
1,825-acre, KPMG-certified megasite located in an Opportunity Zone
Top ranked community colleges that offer free customized training
Labor force within 50-mile radius ~1,000,000 with 9,000 employed in the automotive, aerospace and aviation sectors
Apprenticeship Randolph offers high school juniors and seniors skills and experience through on-the-job training
Rail served sites for convenient transportation solutions
Right-to-work state contributes to the development of your workforce